The 4 Port Vault
Intel® J1900, E3845, or J3160 Quad Core up to 2.2.4 GHz

4 Intel® Gigabit Ethernet NIC ports

AES-NI (E3845, J3160)

Fanless and Silent 

Supports multiple Operating Systems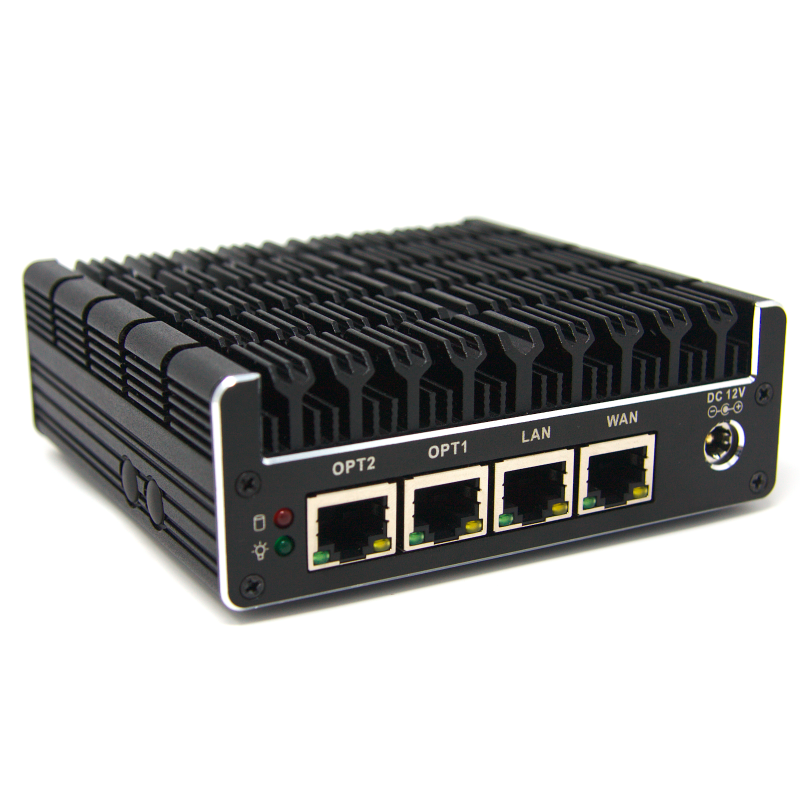 We think you should have a choice when it comes to the Operating System that runs your network. The Vault is ready to run whatever you throw at it. With more than a dozen proven installations and tutorials, the Vault will be up and running quickly.
No fans and no noise.  The Vault's solid Aluminium chassis means you can deploy it on your desk and still hear yourself think.  Plus, the absence of moving parts means there are no fans to replace, or spinning disk drives to worry about failing.
At just 4.5 x 4.25 x 1.5 inches, the Vault packs a punch for such a small device. Plus, it sips power, running at only around 10W.
The 4 port Vault is an ideal, cost effective solution for small installations utilizing WAN and LAN ports with 2 additional ports for customization and 3 Models to choose from.
The Vault is packed with features to ensure a solid network for you.