coreboot provides a boot-firmware solution that is secure, fast and reliable. Millions of devices around the world already run on coreboot:
Fast, light-weight and secure BIOS

Get maximum security, transparency, and audit-ability
Select during configuration of your Vault (see compatible models below)
Using coreboot on the Vault, instead of the traditional AMI BIOS, has numerous advantages.
coreboot is very light weight. It is designed to do the minimum amount necessary and get out of the way.
coreboot has been validated to work with pfSense, OPNsense, FreeBSD, Untangle, Ubuntu, Windows, and ESXi when used on the Vault
3. Designed for security by default
Uses a minimal trusted computing base for each platform which is easily auditable, helping to guarantee security.
As coreboot is Open Source, anyone can check the codebase.
After it has completed initialization, more than 99% of the code is removed from memory.
when paired with SecureBoot on the FW6, the solution can be used to ensure that only signed firmware is allowed to run, thereby creating a highly secure environment
How does coreboot stack up?
Should you pick coreboot or the traditional AMI? We'll help you decide! We at Protectli are big fans of coreboot, mostly because it's Open Source and therefore the highest level of security available today. We highlighted how both stack up against each other:
Looking to dig even deeper?
We've written up in-depth how coreboot works on the Vault.
All coreboot-supported Models
The following models will let you select coreboot during configuration.
Dual Core turbo to 2.48GHz
AES-NI
– coreboot supported –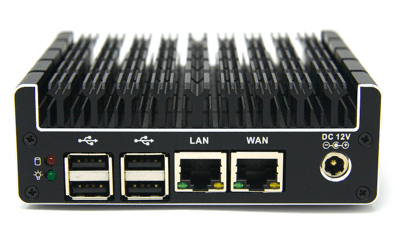 FW4B – 4 Port Intel ® J3160
Quad Core turbo to 2.24GHz
AES-NI
– coreboot supported –
FW6A / FW6B / FW6C / FW6D / FW6E
Dual Core/ up to 4 Threads at 3.1GHz
AES-NI
– coreboot supported –
Starts at $389
Available on backorder.
Expected in-stock date: February 22, 2022.