Trusted hardware with US-based support.
Flexible deployment options.
In order to protect your customers and their networks, you need a technology partner you can trust. 
Reliable hardware, flexible warranty options and our US-based team of support engineers are the main reason why Managed Service Providers (MSP's) choose to partner with Protectli for their hardware needs.
The Vault can be deployed to the customer in various ways, all without subscriptions or recurring fees.
Offering trusted & reliable hardware to your customers that also comes with great price/value ratio is rare. Plus, having a point of contact in case there is a failure often decides whether or not that customer stays onboard. 
At Protectli, every device that leaves our warehouses gets pretested to ensure it works when the customer receives it. And to make things more turnkey, the Vault can also be pre-configured with software packages like OPNsense or Linux out of the box.
The benefits of partnering with Protectli.
The Vault is compact, 100% silent and built on reliable components: Get Intel CPUs & NICs, SSDs throughout, and up to 64GB RAM.
Every Vault can be custom-configured and is available as 2-Port, 4-Port and 6-Port models.
We are setting a high standard by stress-testing every unit before it ships so you and your customers can rely on a quality product. 
6-Port Vault
4-Port Vault
2-Port Vault
The Protectli Difference
Protectli will not only burn in every unit before sending it to your customers, but we'll also customize the hardware for you.  Let us know if you'd like a specific OS pre-installed or if you want custom faceplates.  We can even drop ship to your customer if desired.
Best of all, we're interested in creating lasting solutions that are supportable. We work with MSP's to ensure that your hardware is working as desired, even going so far as to replicate issue in our own labs to ensure that hardware isn't at fault.
Barebones or preconfigured.
All Vaults are OS agnostic and support the popular open source firewall distros like pfSense, OPNsense, Untangle, or operating systems like Windows or Linux.
All units are available preconfigured with select software packages, or barebones. 
On top of that, we offer the Vault pre-configured with coreboot, an open source device firmware. Coreboot allows for maximum security, transparency, and audit-ability.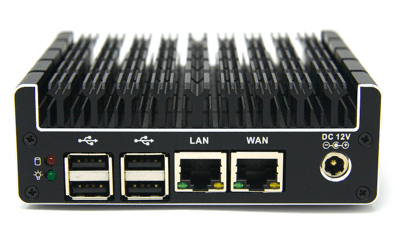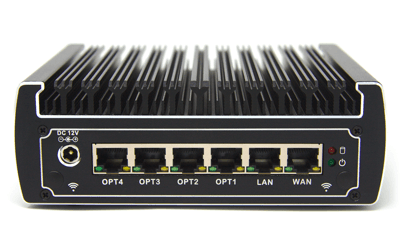 Looking for a quote to get started? It's simple and instantaneous: Add your products to cart, request a quote from there.