Firewalls with Advanced Firmware Protection
Secure your network with a Protectli Vault! All devices are fully compatible and tested with a variety of firewall distributions.
US-Based Support | 30-Day Money Back Guarantee I Ships Worldwide
Keeping Your Network Safe
The Protectli Vault helps thousands of network professionals and self-professed geeks like us to keep our networks safe.
All Protectli Vault firewall appliances are OS agnostic. They run a variety of open source operating systems including Linux, FreeBSD, Windows, and others.
Powerful things DO come in small packages: SSD storage, Intel CPUs, and up to 6 Ports! The case is the heat sink, no fans here.
Get optional open source firmware for your Vault for maximum security, transparency, and audit-ability. Choose between coreboot or a traditional AMI BIOS.
The Vault can be combined with a 4G LTE Modem for failover so you never lose internet connectivity. Verizon and AT&T plans are available, or just bring your own SIM.
The Protectli Vault comes in different variations depending on your needs: Up to 6 Ports, 32GB RAM, 1TB mSATA SSD and more.
Small but mighty: Best for home users with few network connections.
Intel Dual-Core
up to 8GB DDR3 RAM
mSATA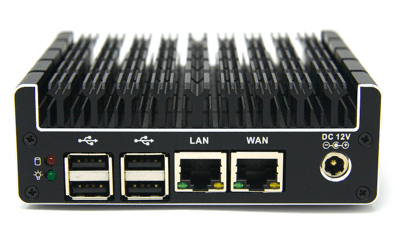 More ways to customize: Ideal for small teams & companies.
Intel QuadCore
up to 8GB DDR3 RAM
mSATA
More ports, more power: Use in medium to large teams/companies.
Intel Celeron / i3 / i5
up to 32GB DDR4 RAM
mSATA and/or 2.5″ SSD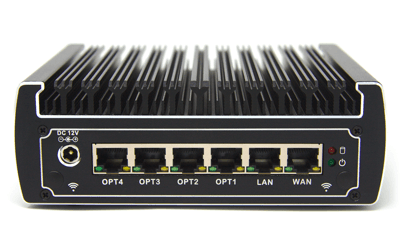 Every device goes through rigorous testing (configured modules, throughput etc.) before it leaves our facilities.
Designed & assembled in California, we are a call away if you ever need a repair or have any questions.
Have a question about your Protectli Vault? Our team of engineers are here to support if needed.
There is an extensive collection of resources to help you learn about the Vault, compare models, and get up and running quickly with your preferred operating system.